"FREE TO PLAY" HAS BEEN COMPLETELY SHOVED IN THE GROUND ON JULY 4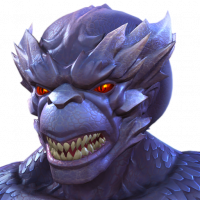 the_dejavu_007
Posts: 1
★
So, July 4th offers are out. YAY!!!! 6* Nexus CRYSTALS!!! Loads of t5 and 6*sigs!!!
But wait a minute... I'm a free-to-play guy. And I only get ONE Nexus? That too going 18K units deep.. The maths here is messed up,

For Spenders
6* Nexus = Odin = 3k units = 100$

For Free-to-play
6* Nexus = 18K units = 6 ODINS = 600$ ??...

People can buy 300$ worth of units and get THREE 6* Nexus crystals..
And Free-to-play players can buy 1 NEXUS CRYSTAL... ONLY ONE!!! for 600$ worth of units and guess what, there is no option to get the second one any way..Forget 3rd completely.

Way to go kabam!!! Atleast could've made the deals a little more comparable..