Summoners, there was an issue with Alliance War matchmaking today preventing Alliances from being able to match with others. As a result, this upcoming war will be cancelled. There should be no detrimental effect to any Alliance's Season performance, and we will be reducing the Alliance War Season Rewards Participation minimum to 4 Wars. We apologize for this inconvenience.
AQ map 7 hulkbuster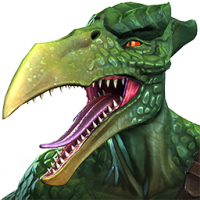 Dondots
Posts: 2
★
Hulkbuster is on path 6 of aq map 7, on the acid wash node. With his new update he has a 60% chance to consume an armor up buff and inflict shock damage whenever the attacker lands a critical hit on him. However with the acid wash node you practically aren't doing damage unless the defencer (hulkbuster) is suffering from a posion debuff.
Is there any champion that is shock immune AND deals posion damage?? As I can't think of 1/ain't got 1 in my roaster.

Normally the shock wouldn't be too bad but when on a node like acid wash, which would take longer because you have only have a small window to do damage you end up dying from not even being hit.

Does Kabam plan on replacing that hulkbuster in aq or I'm I going be losing a champ every time i try fighting hulkbuster??