Cosmic 5/65 gem - to Hyperion or not to Hyperion...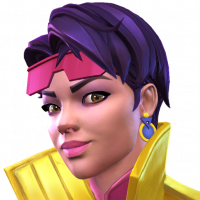 Moosetiptronic
Posts: 771
★★★
Hi all.. I have a cosmic 5/65 gem and generic Awakening gem (no cosmic). I also have 2 skill 5*ag (no Nick or aegon), 1 mutant and Omega already awakened... So who else is a 5* generic to be saved for?
I run suicides... And given sig 200 Omega and 2/35 6* corvus, I'm unlikely to switch them off.
Should I just 5/65 Hyperion, or should I save it for CMM or venom?
Will I use him? Cavalier/6.1.6 completed only, v4 100%, one run through v3, not looked at act 6 for a few months.... Medusa goes everywhere with omega to deal with robots...
But then not sure what else I'd use the gem for?