Earlier today, there was an issue where Summoners that logged on shortly after the Login Calendar switched over for the day didn't receive the Cosmic Ghost Rider login crystal. We've fixed the issue for players receiving the crystal now but will have to collect data and send out the crystal to all players that didn't receive it next week. We apologize for this inconvenience and look forward to making it right for you all.
Domino update v28.0 - need clarification pls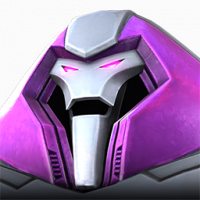 Pizzabeat
Posts: 239
★★
Mods or anyone in the know, can we get a bit more clarification regarding the following update to Domino in v28.0?

– Domino: Fixed issue where Critical Hits were always perfect Critical Hits.

Where was this and what exactly was experienced? As a somewhat frequent Domino user I wasn't aware she was bugged and would like to know how/why she's being fixed

This discussion has been closed.