UPDATE: A new Hotfix (v32.2.3) is now being released to address this issue. Please keep an eye on your App Store for this update to address the below issue.
We are currently experiencing an Error when Summoners view a Champion's Synergies while in the Champion Selection screen in Arenas and Duels. We are aware of this issue and are working on a Hotfix to address it. In the meantime, please avoid using the synergy menu to prevent this error and crash. We apologize for this inconvenience. Updates will be posted here:
https://forums.playcontestofchampions.com/en/discussion/293506/error-when-looking-at-synergies-from-champion-selection-screen
Game update (v27.2.5) bugged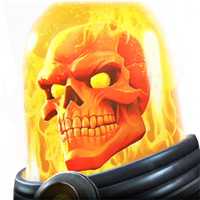 Warlord5386
Posts: 235
★★
Hi
I've recently downloaded the new update (v27.2.5) from the Google play store. After launching the game it starts to download the files but the thing is that download never happens and time goes on increasing. Moreover I'm losing data for nothing over this issue. I'm not able to log in the game due to this as the download screen is there infinitely.
The previous update was running fine and it was only the current update which bought this issue. I've tried reinstalling the game but that didn't work either.

I have a Xiaomi Redmi note 8 pro with Android 10

Hope that you'll look into this issue.