Summoners, we are aware of an issue where the Summoner Sigil's Golden Circle Quest is not available to all players. We are continuing to investigate this. We will be sure to compensate for any missed Gold once we have fixed the issue.
Game update (v27.2.5) bugged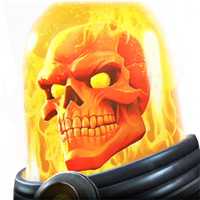 Warlord5386
Posts: 235
★★
Hi
I've recently downloaded the new update (v27.2.5) from the Google play store. After launching the game it starts to download the files but the thing is that download never happens and time goes on increasing. Moreover I'm losing data for nothing over this issue. I'm not able to log in the game due to this as the download screen is there infinitely.
The previous update was running fine and it was only the current update which bought this issue. I've tried reinstalling the game but that didn't work either.

I have a Xiaomi Redmi note 8 pro with Android 10

Hope that you'll look into this issue.