UPDATE: A new Hotfix (v32.2.3) is now being released to address this issue. Please keep an eye on your App Store for this update to address the below issue.
We are currently experiencing an Error when Summoners view a Champion's Synergies while in the Champion Selection screen in Arenas and Duels. We are aware of this issue and are working on a Hotfix to address it. In the meantime, please avoid using the synergy menu to prevent this error and crash. We apologize for this inconvenience. Updates will be posted here:
https://forums.playcontestofchampions.com/en/discussion/293506/error-when-looking-at-synergies-from-champion-selection-screen
Should event quest completion solo event milestones be lowered?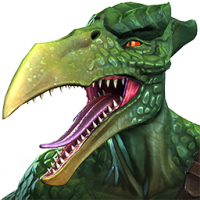 Urkel2
Posts: 371
★★
I dont see how the extra 25 units and lvl 1 revive would be game breaking for any point of progression and literally every single item said milestones offer aside from those 2 items are virtually useless to most of the player base.. And even if you ran both master and uncollected all the way through the rank rewards are lame.. I still think it was a dumb move to change the points given per quest.. I like alot of the changes youve done lately maybe all of these solo events should get a revamp...