So another defeat in a war we should clearly have won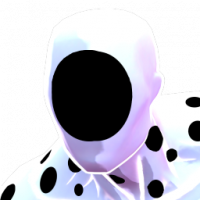 Robbo101
Posts: 40
★
Yes,you've issued a statement saying changes are coming... but another war people put a lot of effort into only to get nothing at all...despite killing more in attack and defence and it's the final straw for some members of our alliance on top of all of the other rubbish that has happened in the last 6 months or so... so yet again not only have people left our alliance right on top of a new AQ but they have quit the game... come on Kabam.. it pathetic... you're a gaming company.. how could you not see that your attempt to force people to spend loads of cash upgrading champs they only really used in arenas under the guise of diversity would lead to this?

How many wars in history have been won because one side have a more diverse army or armies? I can just imagine Ceaser or Churchill trying to claim a victory in a war because their forces were 'more diverse'.... stupidity caused by profit blindness!!

If your opponents defence smash your attack... tough... that's the name of the game...

"Oi Hitler.... lay down your arms... the allies are more diverse than the Axis.... and diversity rules all" there... War over day 1.

In the mean time we'll try to find people when most know they'll have too long to wait to claim any rewards!

Stop looking for quick profits and sort out the issues that needed sorting... quick profits now will mean nothing when your player base have all gone!

Jesus... it's becoming less fun by the day and more of a pain...

You had a great game and a little common sense would keep it fresh and interesting... instead you seem hell bent on ruining it!
This discussion has been closed.