Summoners, due to a technical issue, this week's series of Alliance Quests will be cancelled at 4pm PT. There will not be any Rewards for this series. The next series of Alliance Quests will start on April 18 at 12pm PT. We will be assessing the impact on Alliances and compensating accordingly, as well as returning Alliance Tickets.
Do you think that monthly quest would be more interesting if ...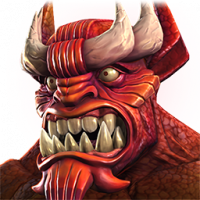 JessieS
Posts: 783
★★★
If the different difficulties have champ limitations ? Like for example in heroic difficulty you could use only 1-3 star champs , in master only 1-4 star champs , in uncollected only 1-5 star champs and so on?
The side quest where there was a two star champions restriction were quite interesting and I was wondering if implementing this on a wider scale could be an interesting challenge

Of course I could see how this could be a big problem for lower level plays and could alienate them so what do you think ? Will something like this be more challenging or would it simply screw the game for lower level players ?