I'm confused. When was HoX's preflight actually fixed?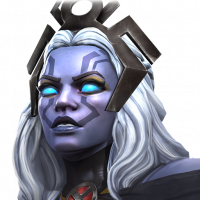 Pin_the_AvengerPGT17
Posts: 220
★
I found out today that HoX's preflight ability finally worked correctly when I decided to do a run with my 3* Colossus against RoL WS. I decided that I would use HoX's prefight ability to use Colossus slightly differently. Despite Colossus still hitting like a truck, I didn't get to utilize Colossus's passive fury from stun DEBUFFS as much as I wanted. Every successfully timed parry worked and stunned the opponent, and not only that they were all passive stuns, which meant Colossus wasn't allowed to use his passive furies unless the rng on his special 1 worked out.

TL:DR Colossus loses some utility from HoX's pre fight which now works like Kabam 'intended'.

I would like to know if anyone else noticed it actually working, finally, recently.