Summoners, the Necrosword Crystals (the crystals in the Knull Cavalier Preview Bundle) currently have a higher than intended drop rate of 6-Star Champions.

We will be leaving the crystals as is for the time being, but will be correcting the drop rates before Knull receives his official release on October 28th. To ensure that this does not affect anybody that purchased this preview bundle, we will be auto-opening these crystals before that date, but this means you will not see what you received. To avoid any confusion, please open your crystals yourself ASAP.
Kabam's outlook toward cavalier players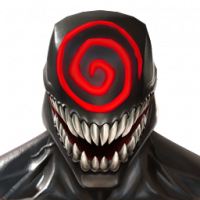 TyEdge
Posts: 1,304
★★★★
I know many cavalier players are upset about the offers. I certainly didn't spend what I expected, considering the unit and cash offers were worse than July 4. If you've been paying attention, Kabam has let us know how they plan to treat cavalier players moving forward. You might be unhappy with certain offers, bad/no communication, or the widening gap between whales and others.

What does Kabam have to earn back the goodwill of jilted Cavalier players? It can be summed up with three simple words: gifts for you. To save time moving forward, I'll abbreviate as GFY, because there's a lot going on right now and this will be a long post.

The release notes say there's going to be a special Christmas surprise for summoners. If you're cavalier, that means GFY.

December's big event? Gifting. You and your cavalier alliance mates can work together. Even bigger GFY.

You didn't like the 1000 unit offer of mundane rank up resources and RNG shards? Well, GFY - you just got a free t2a off the monthly calendar. They do this every month! Plus there's a holiday calendar and anniversary calendar.

The cash offers aren't as good as July 4? Kabam is clear in the initial announcement - GFY. These shards and catalysts are just gifts for you on top of regular units. Bonuses, really.

And don't forget that the anniversary is coming up. As we finish the sixth year of the contest, Kabam has a special profile pic and title as one more GFY.
This discussion has been closed.