Every thing new falcon can cancel with recon.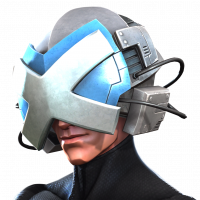 Cage33
Posts: 32
★
Hi folks, I wanted to start a thread where people comment all the different nodes and abilities falcon is able to cancel out with recon scan these days.

This was mentioned in the spotlight, but worth repeating: he can negate evade (including mix master), thorns/spiked armor, and rock stacks.

Other things I have found him to cancel are: magik's limbo, immortal hulks immortality, the bleed part of bio hazard (them attacking you can still apply the poison, so be careful), og abominations poison, hela and punishers cheat death mechanic, medusa auto block, Morningstar bleeds, and electros interactive damage. Also he can prevent black panther civil war's armor ups, and keep him from gaining reflective armor charges. However, if he gains armor outside of recon, a newly applied recon will not prevent the stun reflection.

Things i have noticed he doesn't work on are: thor rag power gain counter, pessimist node, modok (Flux charge gives bonus ability accuracy), Phoenix's rite of the phoenix, any type of robotic healing at low health (i.e. hulkbuster, ultron, Gully 2099....), and Power from afar.

Things i havent tested, but think could yield results: killmonger reverberation, aa poison on block, scarlet witch's nonsense, old man logans bleeds, either wolverines regen, and gully 2099 invis.

Thanks in advance everyone. It is my goal that this turns into a community resource and increases everyone's knowledge of the new buffed up champ.

P.s. I am 99% certain falcon cancels immortal hulks immortality. I have done it several times (did not use sp1 to bleed him to death). However, 1 time it still triggered. Maybe recon scan ended a second too soon and I missed it, but if someone else could check this, I'd be grateful.