Earlier today, there was an issue where Summoners that logged on shortly after the Login Calendar switched over for the day didn't receive the Cosmic Ghost Rider login crystal. We've fixed the issue for players receiving the crystal now but will have to collect data and send out the crystal to all players that didn't receive it next week. We apologize for this inconvenience and look forward to making it right for you all.
What are your guys' Christmas Gift 2020 predictions? Here's my take.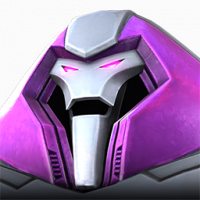 RavenKeeper
Posts: 110
★★
What do you guys think the gift will be this year?

Might be jumping the gun, but based on what it was last year, here are my predictions for TB, Cav and Uncollected:

Thronebreaker:
6* Generic awakening gem.

I think 6*s have been out long enough that saying "Hey, here's 1 6* generic awakening gem for your already insanely massive 6* roster" to a throne breaker won't really be an issue, and probably give kabam some good PR.

Cavalier:
6* Awakening Gem CRYSTAL.

Like I said before, 6*s have been out for a while, and giving out one of these crystals won't really cause much deflation in value. Most cavalier players (including myself) have horrible/mediocre 6* rosters, and probably won't have anyone to use it on for a while anyways.

Uncollected:
5* Generic Gem.

This would be an upgrade from a Awakening Gem Crystal (which is what uncollected players got last year) to what Cavalier players got last year. 5*s have be around for 4-5 years at this point, and we've already seen kabam give everyone multiple 5* gems for free this year, including the ones from Mutant Treasure Island and the generic from last month. I think this is a very reasonable step up from last year.