Summoners, earlier today a notification for a Guardians of the Galaxy gift was delivered to some Summoners. This was done by accident, and we apologize for any confusion this may have caused.
Which variant next? Help
Ksp_2099
Posts: 735
★★★
I just became Cavalier week ago, thinking to push for variant, next. As we are getting some free revives this month, so it will be helpful.
I did initial completion of V4 and I found that variants are more fun game mode and very good content with better rewards.
Here is my roster-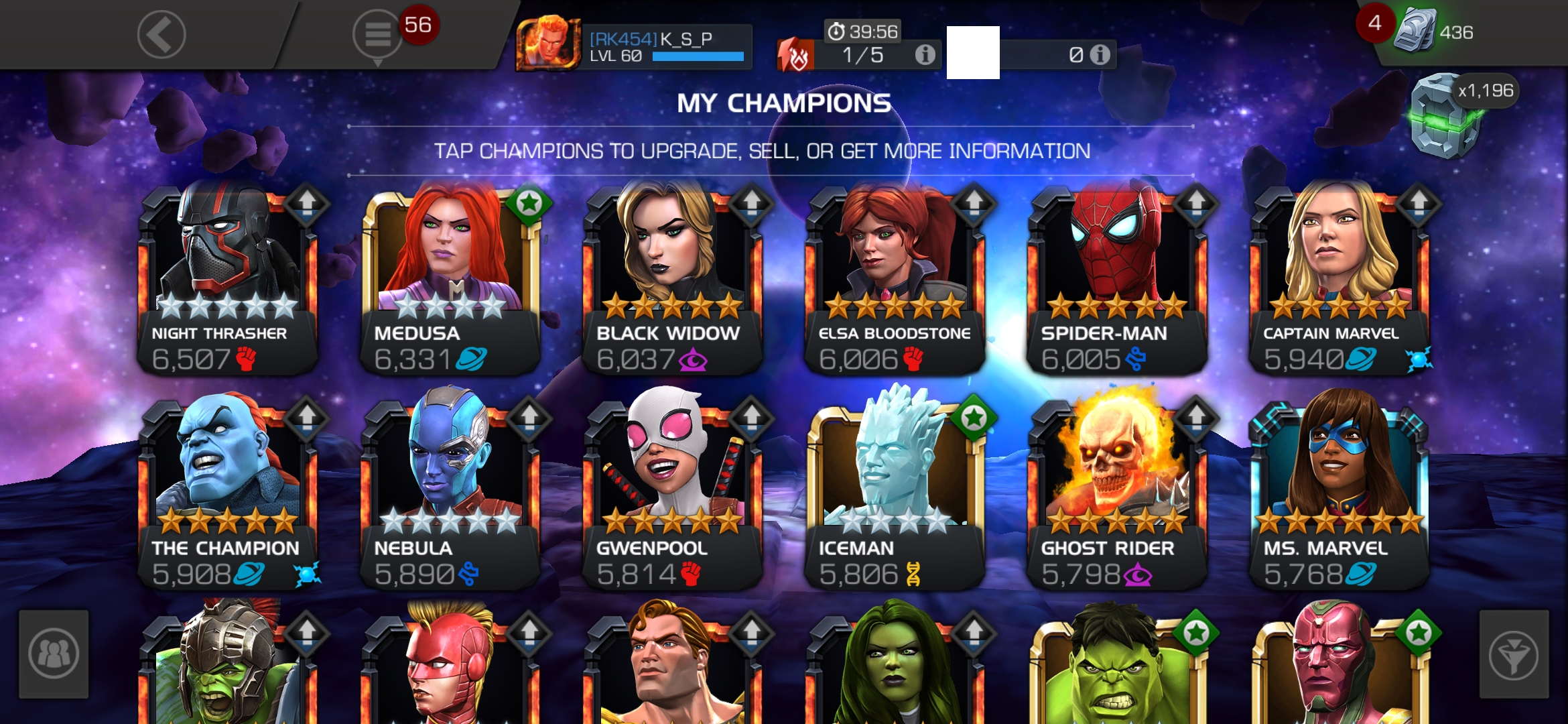 Some people have suggested me for V5 but I am not sure whether my roster can handle it.
What can be most effective team for variant you are going to suggest?
Thank You for your help
Post edited by Kabam Dijon on