Earlier today, there was an issue where Summoners that logged on shortly after the Login Calendar switched over for the day didn't receive the Cosmic Ghost Rider login crystal. We've fixed the issue for players receiving the crystal now but will have to collect data and send out the crystal to all players that didn't receive it next week. We apologize for this inconvenience and look forward to making it right for you all.
Pure sadness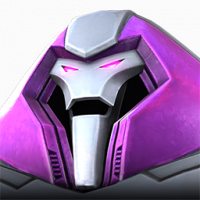 Bizaaro
Posts: 119
★
After continously opening 6star trashes like joe fixit,howard,hela and again howard..i decided to open featured one..
My mind was like john cena...telling myself never give up...i grinded all possible act and saving each and every possible shards i can collect...and opend featured crystal...
Gues what i get...

""Green globin""..

Dear kabam please i have opened this much trash continueously...pls have mercy and give a 6star champ which i can make all jealous...

Note:those self calling pros come to dislike and say trash..pls be kind enough to tell me how to use this and how they are using it...