Alliance War Season Rewards for Season 13 have now been distributed. Compensation for individual Wars will be sent later today (Nov 20). You can leave your alliance and still receive the individual Wars Compensation. We are also investigating an issue with Champions stuck in AQ. At the moment Days 1-4 of Honor Rewards have been paid out, Day 5 and full Rewards are still coming!
The purpose of 4star heroes soon to become zero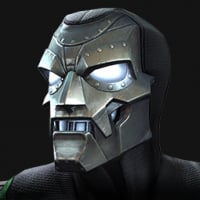 Aliab
Posts: 138
In all your posts about six star champions I have yet to see anyone address the issues of how unuseable four star heroes are about to become for the summoners that have cleared existing game content. People spent years building up their teams and apparently wasting resources now because they'll need to pay or grind for another two years to get champs that will be able to compete in future content. I've been playing a long time and generally your new content has been interesting and challenging. Yet all new content is specifically made to make people pay rather than actually take into account enjoyment of the game. I really hope moving forward you have better ideas for improving the game instead of adding shiny new content that will skew the balance in favour of the existing Legendary players.