Earlier today, there was an issue where Summoners that logged on shortly after the Login Calendar switched over for the day didn't receive the Cosmic Ghost Rider login crystal. We've fixed the issue for players receiving the crystal now but will have to collect data and send out the crystal to all players that didn't receive it next week. We apologize for this inconvenience and look forward to making it right for you all.
Is this Piggy Bank for real?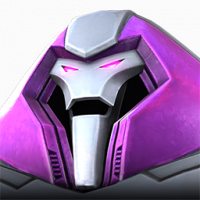 Batty_Numppo
Posts: 266
★★
Just so I understand it right, if I do a bunch of fights I can spend $3 for potentially 80 units max, right? If that's the case, each dollar gets me 26.66... units, whereas if I spend $5 for a Peter Parker Wallet, each dollar gets me 27 units. I mean, sure there's a couple pots in the piggy bank too, and one dinky little revive, but is this supposed to be like an actual deal in the unit store? Cuz that doesn't sound like a better deal than what is permanently offered 24/7.

Am I missing something? Can you break the bank a lot to farm those l1 revives? I'm not saying it looks bad, but it certainly doesn't look special.