Why is starky metal!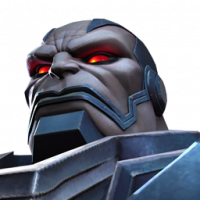 SliceandDice
Posts: 56
★
Starky's suit is complete fabric with some circuitry inside but that doesn't make him a metal champ. AND NO! That suit isn't made of nano technology as that's iron spider suit.
Only his web-shooters and spider drone are metal as circuitry is made of silicon and gold. Then why is he metal. Same with stealthy, his suit doesn't even have circuitry.
And if metal web-shooters make him a metal champ then why not make every gun-sword user a metal. Also sinister has a full metal Armor but isn't metal(not that it's a problem, it could be a non-magnetic).
Why is starky metal!
93 votes