A Rankup Poll With a Clear Winner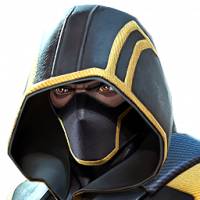 Masterpuff
Posts: 6,452
★★★★★
It is beyond obvious that Falcon is the better champ here. But as a approach the last path of abyss, i need to make less content rankups.
For alliance, i run a really easy path and WYIM/Starburst. So neither of these will help.
Alliance war i take the stun reflect mini, the limber mini, the boss, and the mix master mini.
The thing is, i find DDHK really fun and really enjoy his animations.
So do i go fun or the third best skill?