Let's end the debate : Sorceror VS Claire VS Tigra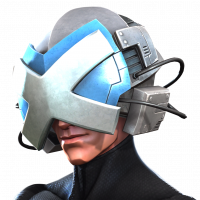 Prakhar_82
Posts: 713
★★★
It's time to end the debate or maybe start the discussion about which mystic queen being the best out of all three (Who is Morningstar? I don't know her?) .

According to me, the factors which make a champion good are

1) Damage -Numbers?
2) Utility - Power control, Slow?, Power gain, Buff control/Nullification,
Unique abilities
3) Survivability - Block Proficiency/Regen

1) Claire

Damage - Even without suicides is highly decent . Also using synergies
you can chain special attacks in hellfire which is just Broken for various matchups.
Suicides take her to another level for sure.

Utility : Beyond Broken, maybe the most versatile champion in the whole game.
She is a path clearer and a boss killer due to her versatility and that's the reason I find her utility more accessible.

Survivability : Decent in general and beyond broken regen in various act 7 nodes and new cav eq nodes.

Note ; She has been getting a lot of hate due to BG's nexus controversy, first of all its his account so it should be his decision. No third person has right to insult him like that. This thread is based on champion comparison instead of a controversial nexus for sure.

2) Sorceror

Damage : it's decent I would say but not as much as Claire and not even comparable to that of Tigra

Utility : She offers A LOT is her kit and she is like a boss killer and shreds some really difficult fight but not a champion that you will use as a whole path clearer. Although tur fight she shreds is enough to call her a really good champion.

Survivability : That the best thing about her, you will be ending most fights at 100% health . I think her projectile regen on block is really good as well, it's not just there in every matchup it is broken when it has to be. In my opinion, her survivability is better than Claire for sure (in general)


But against various nodes like power shield, flaire, New cav eq nodes, you will actually be gaining like 70% of your health whenever you launch sp2 with Claire which is beyond broken.

3) Tigra

Damage : Not much, just casually shredding 500 K health pools in less than 40 seconds.

Utility : Her miss mechanic is ridiculously good aginst various opponents and her neutralise buff control is highly undervalued, over all really banger of a champion but her utility doesn't matches up with sorceror and Claire although it's not much behind and highly comparable to that of sorceror at least.

Survivability : Very niche, it's just there but doesn't does much and not accessible.

The thing with Tigra is that her damage is just so broken, when matched with buff control just tears act 7 bosses in less than a minute.
Lagacy 's next video : MYSTIC CGR? UNDERATED BUFF CONTROL?

So in short, if played well Tigra > Sorceror for 80% of matchups. If you didn't believe, just visit BUDDY LEE's channel and see her humiliating the opponents.

I know it's controversial but not that debatable either.
I got 50 agrees in my last comment. I will get enough disagrees to even out in this one for sure.

This discussion has been closed.