Summoners, earlier today we encountered an issue that prevented anybody from entering Alliance Quests. We have now fixed the issue, and Alliance Quests will start at 2pm PT (2 hours later than usual).

We apologize for the inconvenience and appreciate your patience. To help ensure that this time shift does not negatively affect Alliances, we will be adjusting the AQ energy timer to 30 minutes for this series.
What next?

The_beast123
Posts: 729
★★★
So the following are the pictures of my Roster......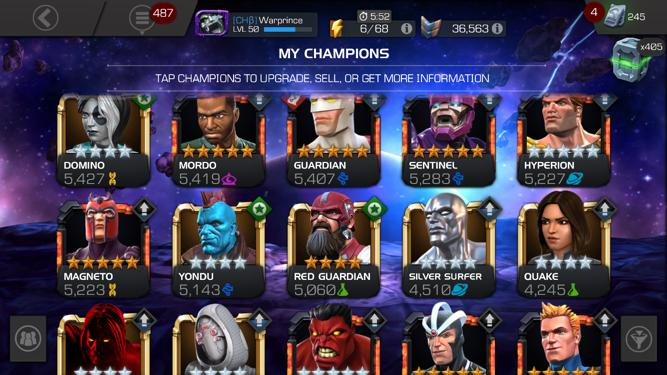 (Note: I have a Elsa at Rank 1 as of now).
Whom should I rank up? What should I try to do next?
Should I explore event and side quests in the upcoming months, gather shards and have quite some more 6 stars and etc.
Or is there some content I could probably do?
I'm Uncollected, and I haven't touched the story quest after that.
I have explored the 1st 3 ACTS, and the first chapter in ACT 4.