UPDATE: A new Hotfix (v32.2.3) is now being released to address this issue. Please keep an eye on your App Store for this update to address the below issue.
We are currently experiencing an Error when Summoners view a Champion's Synergies while in the Champion Selection screen in Arenas and Duels. We are aware of this issue and are working on a Hotfix to address it. In the meantime, please avoid using the synergy menu to prevent this error and crash. We apologize for this inconvenience. Updates will be posted here:
https://forums.playcontestofchampions.com/en/discussion/293506/error-when-looking-at-synergies-from-champion-selection-screen
Is 5* Ronan worth a generic awakening gem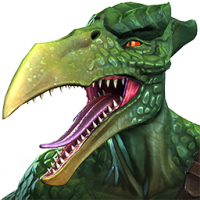 bamagiantfan
Posts: 16
★
Firstly, I have 2 generic gems. I open the Science and mystic duel class to target Wasp and Sorcerer Supreme, so I probably would not dupe my umawakened Ronan any time soon. Plus I feel like he would help me clear content that otherwise I can't get through(i.e act 7.1 unlimited power path, also gwenperion boss) and I have awakening gems of every other class except Tech, but the only champ I do not have awakened as a tech that I want is guardian who I have also thought about awakening.
Post edited by Kabam Habanero on