Due to issues affecting Alliance Wars, Alliance War Season 36 will be postponed until August 19th, 2022 and the minimum number of Wars Summoners are required to participate in to qualify for rewards will be reduced to 4.

The currently active War will not count towards the Season.
Share Your Women's Day Boss Rush Rewards!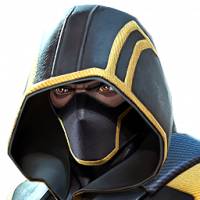 Masterpuff
Posts: 6,447
★★★★★
Well, this couldnt have much worse. But its free i guess..?
Last 3 6*s have had 2 6* King Groots😐
Bishop is Sig 200
And my 5* Wasp is now sig 60
Hopefully everyone else got some good stuff?