Summoners, earlier today a notification for a Guardians of the Galaxy gift was delivered to some Summoners. This was done by accident, and we apologize for any confusion this may have caused.
Which one should I rank up?
Trevenorf
Posts: 35
★
I'm just a few fragments away to form a new T5CC and I'm wondering who I should rank up. My three principal options are Namor (basically bc he is the only duped 6* I have and also he's very good and have an awesome prestige), Corvus (bc he's amazing, although I'm not pretty sure about him bc I already have CGR and Hyperion maxed out as 5* and idk if having three cosmics would be ok) or Thing (basically bc he's pretty good and I need to improve my defenses for War).
Anyway, I'm reading you all and accepting all kind of recommendations even if you advice to rank up a 5* to 55 instead 😅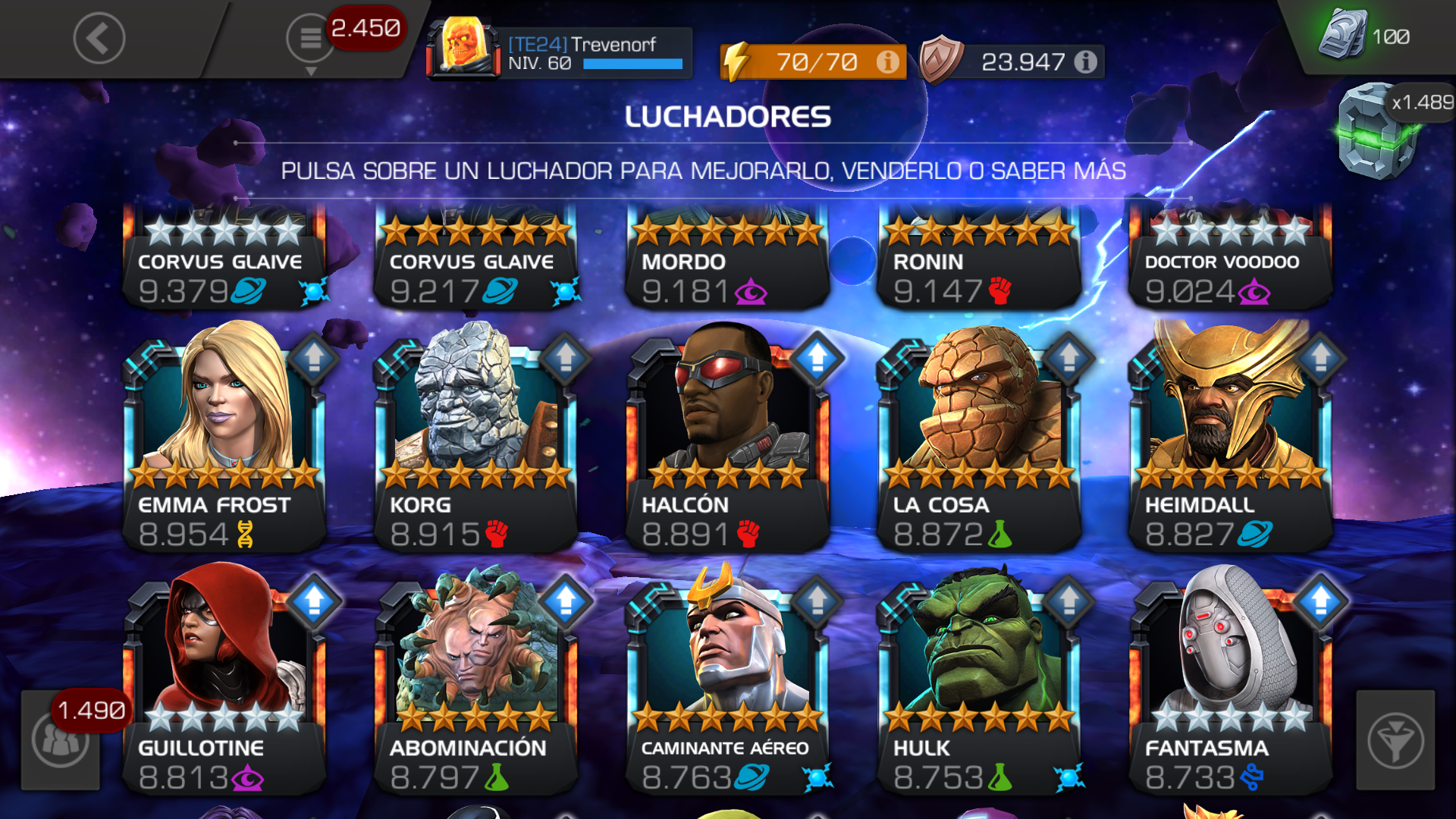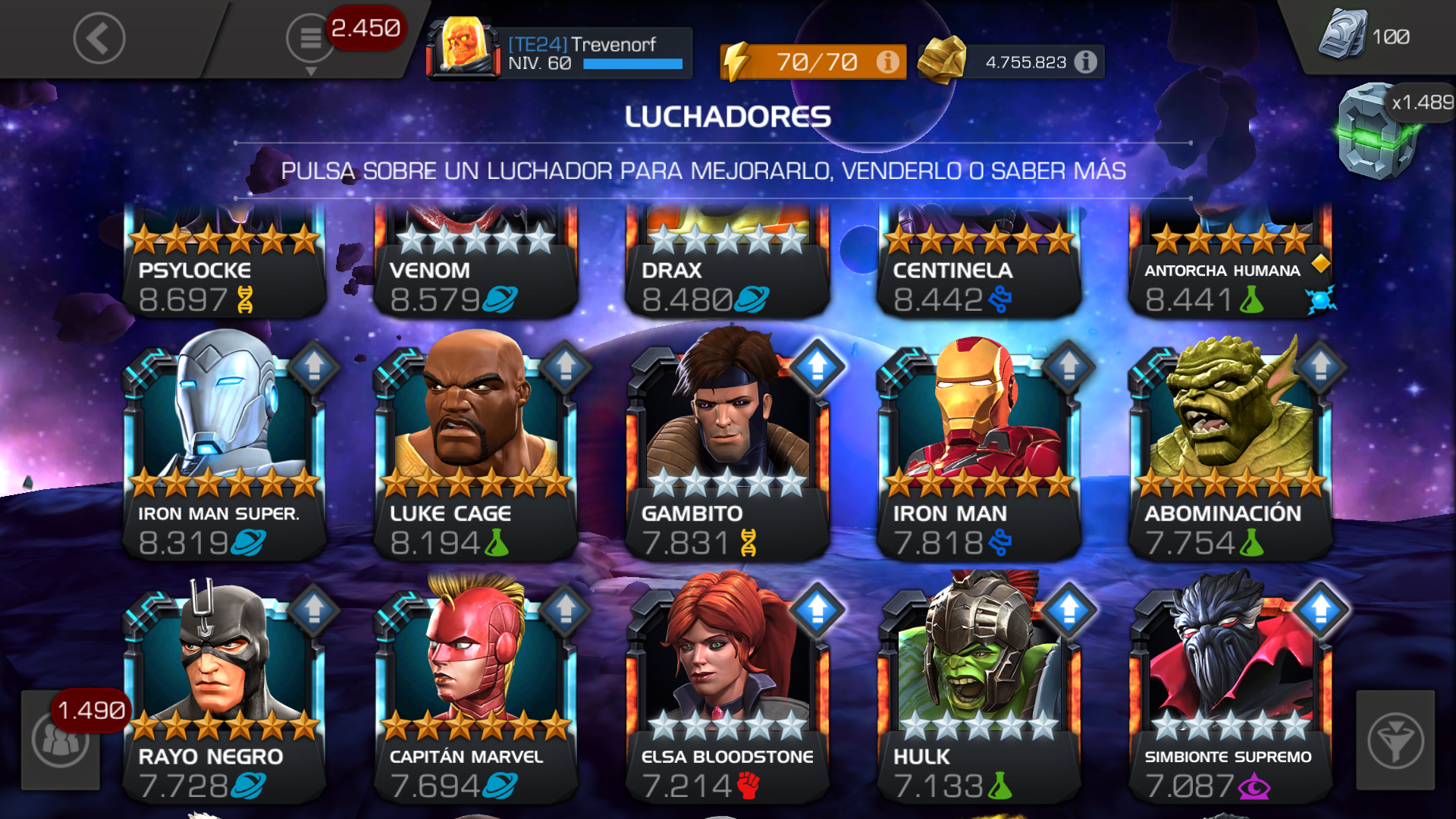 Which one should I rank up?
28 votes
Post edited by Kabam Porthos on