Kabam with its lagging and crashing is getting tiresome!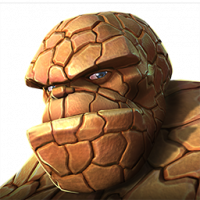 Giantmetalheadjr
Posts: 316
★
I'll start by saying I have an up to date iPad and everything is always updated, device and game. In every aspect of the game i get lags and crashing and it seems it's always at a crucial moment. My first fight in war today, defender throws and sp, game lags I take it to the face and lose my champ. Every war during this off season at least 1 fight I'll push start and the game will crash losing me half my health and gaining 1 attacker death, it's ridiculous.

I even turned in a complaint about it some weeks ago and kabam says oh well sorry, not sorry, we won't be doing anything to compensate you for this recurring problem. This problem has cost summoners, resources, time and frustration. 😡😡😡😡😡

I do and have spend a lot of money on this game, I'm sick of it!
Post edited by Kabam Dijon on
This discussion has been closed.