Summoners, we recently encountered an issue with the Alliance Quest Setup Phase Starting Timer that may cause the Setup Phase Starting Timer to display erroneous information, though we are working on a fix for it as quickly as possible. Additionally, if the Setup Phase does not let you plan your days in advance, you will be able to once the Event officially begins on the Alliance Quest Start date.

For clarity, the next Alliance Quest Enlistment Phase will begin on December 5 at 20:00 UTC, regardless of what the in-game timers display.

The next Alliance Quest Start will be on December 6 at 20:00 UTC. This is when Summoners should be able to enter each Map. Thank you for your patience and understanding as we work to resolve this issue.
Alliance War Season Rewards will start to roll out to Summoners very soon. These will take a while to get to everybody, so do not worry if an Alliance Mate receives their rewards, but you haven't yet. We thank you for your patience.
Act 7 was a treat!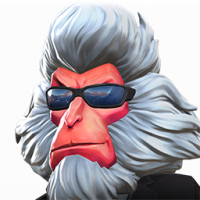 BarryMcCaulkiner
Posts: 135
★★
I spent last weekend grinding out completion of act 6.3 and most of 6.4. I spend Saturday morning taking down the grandmaster with some skill. Spent about 1k of units. I was so excited for all the rewards and the time to relax and play just the monthly stuff again.

I was just looking into act 7 and decided to mess around and complete the first 3 chapters itemless and thought, well might as well keep going.

Act 7 was such a fun part of the game and made me really enjoy fights, nodes and bosses significantly more than anything in act 6. I have always dreaded exploration but this time I am pumped for some act 7!

Anyone that completed act 6 should have no fear what so ever going into act 7.