UPDATE: A new Hotfix (v32.2.3) is now being released to address this issue. Please keep an eye on your App Store for this update to address the below issue.
We are currently experiencing an Error when Summoners view a Champion's Synergies while in the Champion Selection screen in Arenas and Duels. We are aware of this issue and are working on a Hotfix to address it. In the meantime, please avoid using the synergy menu to prevent this error and crash. We apologize for this inconvenience. Updates will be posted here:
https://forums.playcontestofchampions.com/en/discussion/293506/error-when-looking-at-synergies-from-champion-selection-screen
What is your worst streak of luck in this game?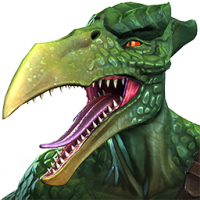 IcePick
Posts: 184
★
Currently I have opened 7 straight cavalier crystals (over the last 10 days or so) and rolled seven 3* champs. The odds of that happening are 1 in 2 (to the power of 7). Or in other words, 1 in 128 (0.7 percent). I'm going to keep opening up the cavaliers as fast as I can grind them to see if I can keep the streak going.

What's your worst streak of luck?

Honorary mention - I have 181 3 star champs. 156 4 star, 53 5 star and 6 6-star champs. I have rolled BWCV on each level, rolled 6 4 star apocalypses and a 5 star one, but I have only rolled dr doom 1 time, and it was a 3 star. I haven't even duped it.