Summoners, the Necrosword Crystals (the crystals in the Knull Cavalier Preview Bundle) currently have a higher than intended drop rate of 6-Star Champions.

We will be leaving the crystals as is for the time being, but will be correcting the drop rates before Knull receives his official release on October 28th. To ensure that this does not affect anybody that purchased this preview bundle, we will be auto-opening these crystals before that date, but this means you will not see what you received. To avoid any confusion, please open your crystals yourself ASAP.
Cav Skill Monthly EQ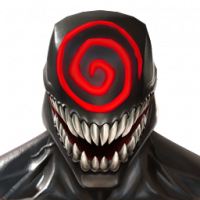 KindaGomans3
Posts: 169
★
This is arguably the most difficult cav quest because there are so limited counters. It's get to a point where it's really frustrating to do because it's no niche, for science u literally need debuffs to fall off that's it theres no real pre requisites. There are so many champs that counter evade but not per the conditions of the node u can't reduce the ability accuracy or anything like that and it's harder to get sps of because of mixer, and to the point why is the mixer node even there non of the other classes have a real draw back, for mutant you get a bleed that's reduced so it's just free healing and the node even accounts for immunities. For the other class types the conditions are lower, and if I wanted to use different champs I can't because it's mixer.

Please get rid of mixer and node in cav it was poorly designed.