**Known AQ Bug**
We are aware that some alliances encountered a bug during this last AQ that would not allow them to start maps on certain days. We know this has impacted your rewards.
We have been looking into the cause of the problem and once we have resolved it we will explore how to make things right for the impacted alliances. We will provide any additional communication in
Who Would You R3?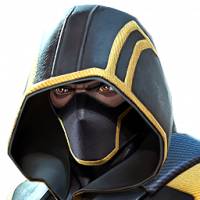 Masterpuff
Posts: 6,440
★★★★★
For starters, this isnt a poll because it is very open ended.
Second, i am not necessarily asking who
I
should rank up, just wondering who you would rank up.
If you had a mutant t5cc and tech t5cc which of these champs would you r3, or would you wait, and why?
A few points— Sentinel is sig 80 as is Rocket. And Namor is 110.
In this scenario Apoc, Guardian, Ghost, and Warlock are r3.(So is cable technically, but im curious how many would r3 him.)
Post edited by Kabam Zanzibar on