UPDATE: A new Hotfix (v32.2.3) is now being released to address this issue. Please keep an eye on your App Store for this update to address the below issue.
We are currently experiencing an Error when Summoners view a Champion's Synergies while in the Champion Selection screen in Arenas and Duels. We are aware of this issue and are working on a Hotfix to address it. In the meantime, please avoid using the synergy menu to prevent this error and crash. We apologize for this inconvenience. Updates will be posted here:
https://forums.playcontestofchampions.com/en/discussion/293506/error-when-looking-at-synergies-from-champion-selection-screen
Which variant easier to explore - 5 or 7?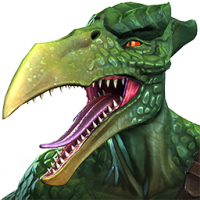 solmyrair
Posts: 378
★
Hi,

I appreciate the question is kinda silly but I really need the answer. I've got quite advanced roster and I've completed both however I'm missing these 25% T5 to get to the thronebraker. I've look into both and cannot answer which one should I try, which would go easier..? I'm kinda thinking 7 but not fully sure. Apologies for asking but which one is easier in regards to exploration?
Which variant easier to explore - 5 or 7?
51 votes
Post edited by Kabam Zanzibar on