Summoners, there was an issue with Alliance War matchmaking today preventing Alliances from being able to match with others. As a result, this upcoming war will be cancelled. There should be no detrimental effect to any Alliance's Season performance, and we will be reducing the Alliance War Season Rewards Participation minimum to 4 Wars. We apologize for this inconvenience.
Gauntlet 100% completed!! Great Content Kabam!!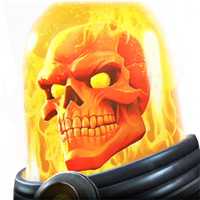 Warlord5386
Posts: 235
★★
Just completed Grandmaster's Gauntlet and I gotta say , Kabam really nailed this one. A content which is challenging but not oppressive , difficult but fun and moreover the rewards absolutely slaps! Hoping the same from summer of pain and future content.
(P.S sorry to fill the forums with another completion thread
If you need suggestions drop them below , maybe I'll be able to help at least a few of you)
Got Kingpin from the nexus and I believe he's an awesome champ. I'm not sure tho if he needs awakening. Picked a skill T5CC , and formed a mutant from 25%.
Thanks again Kabam for the wonderful Content!