Best month in the games history?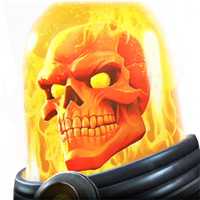 Unitman
Posts: 213
★★
You've got to admit, Kabam knocked it out of the park this month with just about everything.

More endgame content, done in a way that isn't a unit grab but a test of skill. I realize the Carina challenges are a bit of a grab but the SoP Rogue fight is brilliant and the Gauntlet is great.

A side quest with awesome rewards as well as a way to target what you want most. People in my alliance were all targeting different things and it was fun to see people get what they wanted most.

6* Arenas and a way to earn more units in arenas. I know this isn't the ideal arena for the hardest of hardcore arena folk but for me it's excellent.

I'm just happy with the direction of the game. I just did my initial clear of 7.1 and 7.2 this month and it's really some great content.

Cav eq was a little troublesome and it seems like a she hulk would have solved a few problems for me this month.

Map 5 has removed linked nodes.

AQ has the ability to plan days in advance. My olddddd alliance wouldn't start AQ until some rando milked his goats in the morning and his morning and my morning happen at very different times.

Everybody talks about when stuff is wrong in the game but Kabam should know when stuff is right and it's sincerely appreciated. Kudo's Kabam

also, last time I made a thread I jokingly asked for a cgr and then I got him a week later. If you guys want to give me a 6* Doom this time that would be cool or whatever.