Summoners, the Necrosword Crystals (the crystals in the Knull Cavalier Preview Bundle) currently have a higher than intended drop rate of 6-Star Champions.

We will be leaving the crystals as is for the time being, but will be correcting the drop rates before Knull receives his official release on October 28th. To ensure that this does not affect anybody that purchased this preview bundle, we will be auto-opening these crystals before that date, but this means you will not see what you received. To avoid any confusion, please open your crystals yourself ASAP.
Is the lag or crash out of my phone or kabam?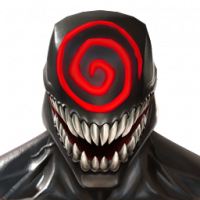 Addictor
Posts: 290
★★
Hey folks
I've been playing this game for almost 10–12 hours everyday. And I've always suffering from lags or crash every day. The worse situation is sometimes I have to restart the game due to its lag in arena or quests.
Here are some situations I've had:
1 the profile of champs is not shown in the arena
2 the game lags every half an hour when I'm grinding arenas
3 the animation is always lagging when fighting opponents in quests
4 it suddenly crashes out and I have to restart the game
I don't know if it's my phone issue, do I have to change a new phone? ( don't have any problems in other games or apps) or it's Kabam's server issue that many players have had. Let me know where the problem is.
Is the lag or crash out of my phone or kabam?
24 votes
Post edited by Kabam Zibiit on