Due to issue with the "Not Another Anime Reference" Solo Event, we will be disabling the event for the time being. We will return the event at a future date when the issues have been resolved. We apologize for the inconvenience.
**BANQUET EVENT PSA**
To fully participate in the upcoming Banquet's Alliance Event you will need to be in your alliance for 14 days prior to the event's start date on December 20th. That means, stay in your alliance from December 6th onwards to enjoy all there is to offer in the Banquet event.
G2099 can solo S.O.P mysterio, here's a strategy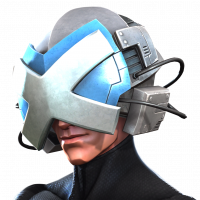 DualityCope
Posts: 433
★★★
G2099 can solo mysterio as a r3 6* unboosted. So It could also be possible to solo him as a r5 fully boosted. What you need to do to solo him with g2099 is bait out only his sp1. You also will also need to spam your sp1 to keep his power in check to make sure he doenst reach his sp2. If his power is kept in check, he won't ever put a poison on you (because of the node g2099 gets a potent shock on her if poisoned) . Try to keep distance from your wall to prevent getting trapped in the corner. You can push myserio to near sp2 or slightly over sp2 and push him back down to a sp1; using your sp1 power drain. This will net you hits to build g2099 up before baiting his specials. Doing this method of spamming your sp1 is a good way to keep in control of the fight. G2099 will eventually kill him even with only 10% of her damage because of her damage ramp up. Suicides also need to be turned off for this to work. I think g2099 is worth a shot to get him down if you don't have ibom or don't want to rank up king groot.
Post edited by Kabam Zanzibar on