UPDATE: A new Hotfix (v32.2.3) is now being released to address this issue. Please keep an eye on your App Store for this update to address the below issue.
We are currently experiencing an Error when Summoners view a Champion's Synergies while in the Champion Selection screen in Arenas and Duels. We are aware of this issue and are working on a Hotfix to address it. In the meantime, please avoid using the synergy menu to prevent this error and crash. We apologize for this inconvenience. Updates will be posted here:
https://forums.playcontestofchampions.com/en/discussion/293506/error-when-looking-at-synergies-from-champion-selection-screen
Six-stars disappointment, but would have been elated if 5 stars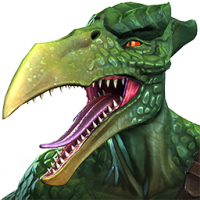 IcePick
Posts: 184
★
Only 14 six-stars for me. Have a 5-star skill awakening gem and 150+ 5 star skill sig stones waiting for Aegon. Instead, I rolled him as a six star
I have a mutant awakening gem as well, but only have Omega Red as a six-star champ. Seeing as how I have 14 six-star champs
9 months into this account it will likely take 4-5 years before I dupe one of them.
I could get a six star crystal if I completed abyss - but I would sort of need an awakened Aegon to do that…..
Then of course, if I ever do awaken each. They need high sig to be extra special…
Anyone in a similar situation?