Summoners, we are aware of an issue where the Summoner Sigil's Golden Circle Quest is not available to all players. We are continuing to investigate this. We will be sure to compensate for any missed Gold once we have fixed the issue.
Is 6* iceman super rare?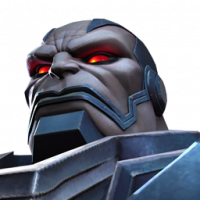 zuffy
Posts: 1,554
★★★★
I search the forum. Doesn't appear anyone else has a 6* Iceman except me. I honestly don't remember how I got him. Pretty sure it was from a 6* crystal. I spend on 4th of July, Black Friday deals but I've never bought any crystal bundle deals that I can remember. I know about 2 months after the TB title released, I R3 Iceman for TB.