Corvus 5* r5 or 6* r2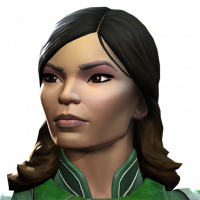 Captain_Dp7
Posts: 30
★
I have a 5* awakened Corvus, who I wanted to rank 5 soon. However, I got very lucky and pulled a 6* Corvus from a basic christal. Now I don't know what to do...
The 6* has more attac and a bigger health pool. Also it could be better in the long term to rank him...
The 5* is awakened, which is nice, and also he is cheaper to rank.
What would you do?