**HOTFIX AND GOODIES**
Our latest Hotfix is now live for both iOS and Android! Please manually update your game. Additionally, because of the bugs' impact on energy refill consumption, we have provided summoners with Energy Refills and a few other items to assist in the Contest! Sign in and check your messages now to claim yours!
Hercules bug compensation???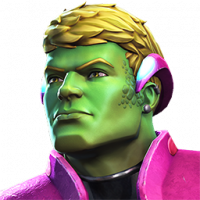 Nameless_IW
Posts: 728
★★★
So according to Kabam, Hercules was bugged all along but they already fixed it recently. Hercules came out last month and was featured in the
Cavalier EQ main boss
Side quest boss

Which mean we fought a "bugged" and therefore an overpowered version of Hercules all last month.

I would suspect people now would ask kabam for compensation for the reason stated above.
Post edited by Kabam Zibiit on