We are currently experiencing an issue in Alliance Wars where the High Grounds Defense Tactic is incorrectly applying to all Defenders. While we work to fix this, we need to take quick action to maintain the fairest Alliance War season as possible. As a result, this war will not be counted towards your Alliance War season.

This will affect all Alliances, regardless of tier or War Map. War Season Rewards eligibility will be reduced to 4 Alliance Wars this season.
Options for those that don't have the roster for SHANG-CHI CHALLENGE Chap 2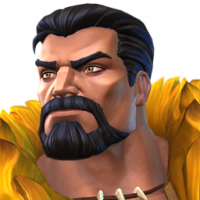 WayWorn2525
Posts: 145
★
I'm currently a cavalier (i.e. just became cavalier 2 weeks ago) and I was able to go through Chap 1 of the Shang-chi Challenge. Based on my roster I obviously don't have the necessary champions to get through Chap 2 unless I want to spend a ton on revives and potions. Should there be a system where these new challenges like the SHANG-CHI CHALLENGE Chap 2 are tailored to what everyone's own roster is? I don't have corvus at all, so for me, this challenge is a pass, and would have to wait until I have the necessary champions to get through most of the advanced new challenges. I'm not saying change the difficulty, but whoever you have on your rost could be a substitute for Corvus. For my roster, I don't have any alternative to a Corvus. I know this would be an overhaul, but for some of us, this SHANG-CHI CHALLENGE chap 2 would be a pass.