UPDATE: A new Hotfix (v32.2.3) is now being released to address this issue. Please keep an eye on your App Store for this update to address the below issue.
We are currently experiencing an Error when Summoners view a Champion's Synergies while in the Champion Selection screen in Arenas and Duels. We are aware of this issue and are working on a Hotfix to address it. In the meantime, please avoid using the synergy menu to prevent this error and crash. We apologize for this inconvenience. Updates will be posted here:
https://forums.playcontestofchampions.com/en/discussion/293506/error-when-looking-at-synergies-from-champion-selection-screen
Act 4, Chapter 4, Quest 5 Bug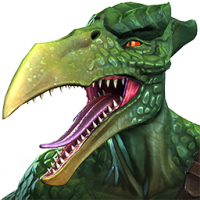 EduardoMB
Posts: 3
It's impossible to get to a small section in the map. It seems the direction of two consecutive parts of the path are in the opposite way. At the fork I should be able to go right or left but this bug makes it impossible to turn right and I end up missing 4% to complete the quest.
Has this been reported? Anyone experiencing the same issue?
My specs:
IPhone X Model MQCN2LL/A
IOS 13.6
Carrier: Verizon
Playing on WiFi
Game version: 1059432
This discussion has been closed.