Dropped out of war again !!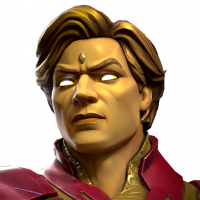 Zirgz
Posts: 41
★
For a third time this aw season, we cant participate in Aw season.. we are enlisted .. and when matchmaking starts.. we are not enlisted.
no one un-enlisted us.. and looks like Kabam doesnt care.. as long as platinum and higher tiers arent complaining !
we have been a solid gold 1 alliance last 5 seasons.. that want to take part.. but cant now.
Fix it please !!
Post edited by Kabam Zibiit on