Due to issue with the "Not Another Anime Reference" Solo Event, we will be disabling the event for the time being. We will return the event at a future date when the issues have been resolved. We apologize for the inconvenience.
**BANQUET EVENT PSA**
To fully participate in the upcoming Banquet's Alliance Event you will need to be in your alliance for 14 days prior to the event's start date on December 20th. That means, stay in your alliance from December 6th onwards to enjoy all there is to offer in the Banquet event.
This is mathematical impossible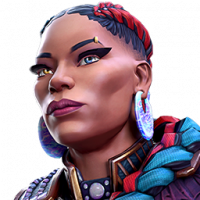 mortenhy
Posts: 491
★★
I'm not into conspiracy theories, but I only need 1.400 T5CC frags to get my first R3...so I used money, bought Sigil, used ressources + 2 sidequest key's so I could open up 12 2% T5CC fragment crystals...if just 2 of them were skill I would have a fully formed T5CC.
Not a single skill fragment, not one... there's 6 different classes in the game, if I didn't know better, I would say that there's some kind of algorithm that "keep an eye on what we need"...yes it sounds like a conspiracy theory, but it really doesn't make sense to me how it's possible... I have a pretty logic thinking and I really think that this is mathematical almost impossible...feel free to correct me if I'm wrong.

Also, in the last week I opened 2 6*, 3 5*, and 3 Nexus crystals (with chance of 6* and 5*)... nothing but 3* and the crappiest 6* and 5*....but with 200 champ's in the game, I think that it's pretty hard to get the good champs...but I must say that it seems like the droprates these days (including arena crystals) seems off..

So I wanted to hear if I'm just unlucky or if anybody else also has experienced this?

Sorry for the english spelling.