Paragon Progression Benefits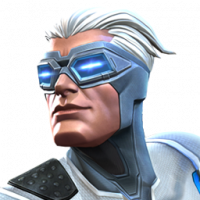 Evolves2
Posts: 14
★
Since the arrival of Thronebreaker over a year ago, I couldn't really remember all of the day 1 or even month 1 benefits that came with the Thronebreaker title. Ie; I know summoner sigil purchasers were able to access "Test of the Thronebreaker," but I don't recall when. Also, at Thronebreaker time of release I believe Cavalier crystals were discounted, which has yet to prove the same for Paragon players.

With that in mind, what are people hoping for in terms of the paragon shift, and what/when does everyone think these are likely possible?

My own short list is:
- Test of the Paragon (Summoner Sigil)
- Reduction of the 6* Featured Hero Crystal from 13k to 11k units to align with previous progression level changes (Summoner Sigil)
- Paragon Goldpool Weekly Quest (Summoner Sigil)
- Replacing the Cav daily deals with Thronebreaker/Paragon daily deals

- A new updated Paragon Crystal (for units)
- Reduction in both Cav and Grandmaster Crystal Prices (Units)
- Thronebreaker EQ/SQ difficulty
- Catalyst Inventory Cap Increase, as without paying for the sigil paragon players cannot hold enough t5cc to take a champ from r2->r4 in one go.

What is everyone else hoping for?