Summoners, due to a technical issue, this week's series of Alliance Quests will be cancelled at 4pm PT. There will not be any Rewards for this series. The next series of Alliance Quests will start on April 18 at 12pm PT. We will be assessing the impact on Alliances and compensating accordingly, as well as returning Alliance Tickets.
Cyber Monday Offer Issue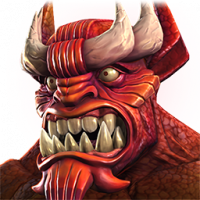 JP1119
Posts: 5
★
During the period of time that the Cyber Monday offers were not available to be purchased multiple times, I bought 3 Odins to fund the purchase of the unit based offers. I would certainly have not bought the 2nd and 3rd Odin had I known that I could have purchased the other unit deals that had the bonus items. I would have bought some combination of the offers that were available for multiple purchase that yielded a similar total of units. I opened case # 04527501 explaining the situation and requesting the bonus items be added to my account.

I received a response from your support team notifying me that nothing could be done to rectify this issue. I read a recent post where Miike asked someone with the same issue for the case # for further investigation. I would have posted this in the Cyber Monday thread, but that thread has been closed. Can a moderator please review this issue and assist?