**KNOWN ISSUE**
Currently, Alliance Prestige (as it concerns Alliance Quests) is not taking Relic Prestige into account. If possible, we are working to address this for the next round of Alliance Quests but will have more information for you when it is available.
kabam-real money offers should be the same for all progression levels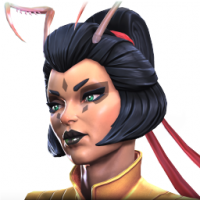 Swartzy84
Posts: 70
★
how long do U think this scam is going to work Kabam... our real money should have the same value...stop this nonsense...we understand your ingame offers, but you seem disconnected from the entire community... summoner appreciation event should be about US, who love & play this game even if U keep ruining it with each update...U took out the fun out of it... congrats...I think U want to kill this game like ROL😵😵😵
Post edited by Kabam Zanzibar on
This discussion has been closed.