**KNOWN ISSUE**
Currently, Alliance Prestige (as it concerns Alliance Quests) is not taking Relic Prestige into account. If possible, we are working to address this for the next round of Alliance Quests but will have more information for you when it is available.
Is this happening to any1 in the arena grind?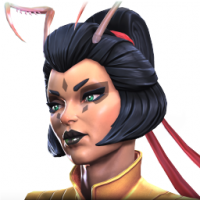 WayWorn2525
Posts: 435
★★★
I'm going through my usual routine on grinding through the arena where I'm at a win streak of 27. All of the sudden I pick what was lowest PI of the opponents champ when I have to choose from the 3 choices in the arena. This has never happen before while using R1 6* after getting through with a win streak of 15 or more. I'm probably doing something wrong.
I'll post the next photo in the follow up post.