**KNOWN ISSUE**
Some items are displaying erroneous star ratings. This seems to be happening most on items where typically there are no star ratings. We have found the cause for the issue and it will be resolved, targeting mid-late next week.
Incursions [revived to applaud a community member]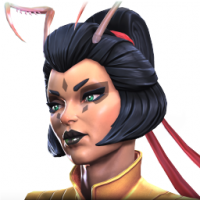 __SF__
Posts: 96
★
With paragon introduced recently… why is the incursion store so old and not updated?? Grinding as hard and the same to get 5*s??? The 6* shard are still the same….. add 6* crystals here (perhaps a nexus that has 5…6. Champs only)and increase ur 6* shards as rewards please. Otherwise, just give lots more of incursions artifacts and add rank up material in the store. Your thoughts ?
Post edited by Kabam Jax on