Get a Free 3-6 Star Baron Zemo this Week!
Log in to the Summoner's Market at
https://store.playcontestofchampions.com/
and claim the Baron Zemo Selector between 10am PT November 24 and 10am PT on December 1st.
Proven and Below: 3-Star
Conqueror/Uncollected: 4-Star
Cavalier/Thronebreaker: 5-Star
Paragon/Valiant: 6-Star
You can only claim this Baron Zemo one time. The Baron Zemo is delivered as a selector, claiming it will require you to choose your rarity immediately. If you plan to change your Progression level during the Cyber Week event, we suggest you wait until you have made that change before claiming this selector.
Agent Venom bug - no critical hits / silent nerf?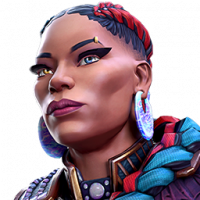 Mappu
Posts: 13
★
Recently I took a fight with R3 Agent Venom with Scorpion/Kraven synergy against Doom in Alliance War boss fight. Agent Venom landed zero critical hits amongst 118 hits landed on Doom. I had sent email to Kabam with the video of the fight, the response was that they are currently investigating. Making a post here so, everyone would be aware of if similar behavior is noticed against Doom or Doom in boss node. Please share.