**UPDATES TO ENLISTMENT GIFTING EVENT:**
To prevent exploitation, we will prevent new Accounts from being able to Gift enlistment crystals. We will also be taking action on those who are using 3rd Party Sellers, Bots and other farms to gift themselves mass amounts of Enlistment Crystals. Lastly, we will be adding an expiration timer to Enlistment Crystals. All unopened Enlistment Crystals will expire on Oct 18 @ 17:00 UTC. For more information, please see this post:
https://forums.playcontestofchampions.com/en/discussion/346104/updates-to-enlistment-gifting-event
**KNOWN ISSUE**
We have adjusted the node placement of the new AW maps to better allow path traversal. As a result, defender placements have been reset. Please, take a moment to re-place your defender setup. We will be pushing out a message in-game shortly.
Shut down Battlegrounds until you fix it!!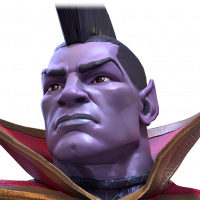 crazygodz
Posts: 20
★
Currently, battlegrounds is the most unplayable game mode.
In all these years of MCOC, I've never faced a game mode being plagued with so many issues.
It is a joke BG is still up in spite of so many posts on forums informing Kabam of all the issues.
In the past few days, I've faced almost everything.
1. Connection issues while banning champs, selecting defenders or attackers.
2. Even after you have selected, defenders or attackers don't get locked in and some champ gets randomly selected.
3. After clicking on "I'm ready" to enter a fight, you get taken straight to the post-fight screen and are shown KO in 2 seconds.
4. It shows 'waiting for opponent to get ready', but the fight never starts. Your opponent has finished their match and on the post-fight screen, it shows you KO.
5. The symbol showing an 'internet problem' and the 'loading symbol' are almost always on.

I'm done with BG for this season. Not wasting any more elder's marks on this trash.