Get a Free 3-6 Star Baron Zemo this Week!
Log in to the Summoner's Market at
https://store.playcontestofchampions.com/
and claim the Baron Zemo Selector between 10am PT November 24 and 10am PT on December 1st.
Proven and Below: 3-Star
Conqueror/Uncollected: 4-Star
Cavalier/Thronebreaker: 5-Star
Paragon/Valiant: 6-Star
You can only claim this Baron Zemo one time. The Baron Zemo is delivered as a selector, claiming it will require you to choose your rarity immediately. If you plan to change your Progression level during the Cyber Week event, we suggest you wait until you have made that change before claiming this selector.
Death of a Mini-Whale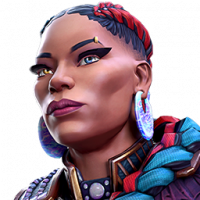 OMGJimbo
Posts: 39
★
I've been playing this since the beginning and became a mini-whale a few years back. Got my roster up to 4.3 million / 12 7* (2 duped) / 9 r5 6*. Finished all the content. Been spending at least $500 a month. Bought all the top-tier offers on the 4th, cyber weekend among others. But now I'm seeing a guy who opened his 5th Titan 7 stars just when I pulled ONE feature champ from 30 feature crystals - an incredible 0.02% probability. One thought came to me: how are we going to compete in this game if even mini-whales like me feel like **** being chopped liver? Anyone feels the same way?